Obesity is a symptom as well as a disease. Obesity is associated with the most common causes of death. Maintaining a healthy weight is critical to the quality and quantity of your life.
Once you have achieved your goal weight through one of our individualized programs, we can help you maintain it with a specific food plan and nutrition supplementation as well as lifestyle education. I can help you, just like I have helped hundreds of others.

Being overweight is not just an appearance issue, it affects every part of your body's systems including heart function, digestion, sleep, breathing, pain and more.
Obesity Soars in the United States:
ADULTS
68.8% are overweight
35.7% are obese
CHILDREN
31.8% are overweight
16.9% are obese

Are You Overweight?
To see if you are overweight, use the chart below to determine if your BMI (Body Mass Index) is over 25: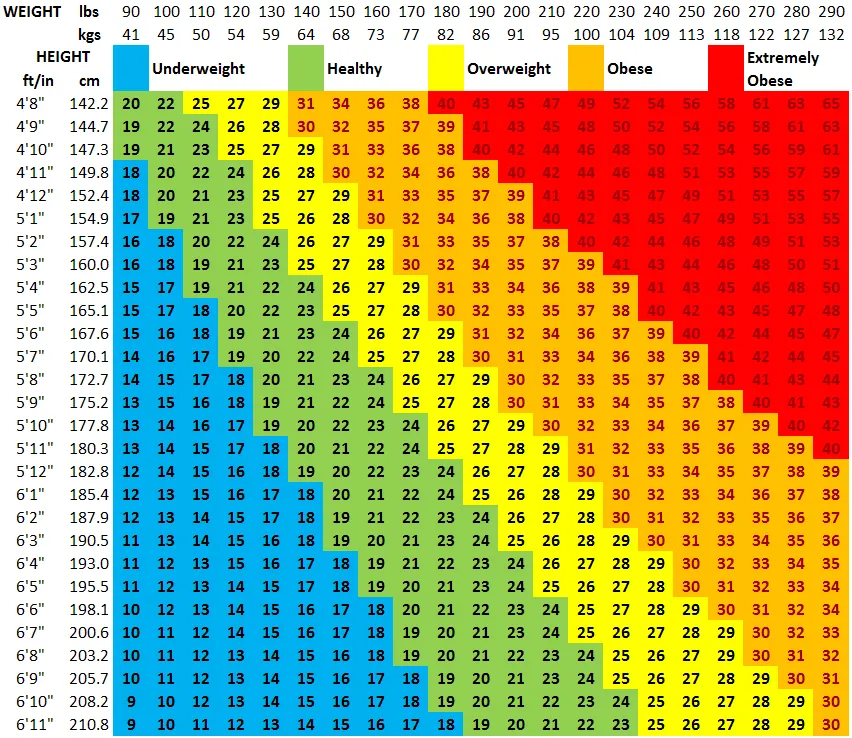 Are You Overweight?
The success rate at our clinic for reaching weight loss goals is over 94% and most keep their weight in the recommended range by making some simple lifestyle modifications.
We have a program that is right for you to lose weight and maintain your new, healthier weight. Treating the cause will treat the symptom (weight gain). Let us help you find the right option to fix your weight problem. One that is affordable and doable. Your program will be tailored to you.

Weight Loss Programs We Offer:
Doctor Customized – Diet and lifestyle programs tailored to meet your specific needs based on health problems, toxic accumulation, stress-induced fatigue, moderate to severe inflammation and/or lifestyle issues that cannot be addressed safely or have not responded to most diet programs or weight loss drugs.